douglassmith
- Fri, 2013/11/01 - 11:16am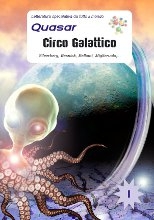 Cool. Shortly after my Aurora Award win for "The Walker of the Shifting Borderland," I received a request from Luigi Petruzzelli, the editor of the relatively new Italian SF&F magazine, Quasar, to translate and publish the story in an upcoming issue. And they pay well, which is not always the case for foreign genre markets, many of which don't pay at all. This will be my fourth publication in Italy.
The story should appear in Quasar either in the next issue before the end of 2013 or in their March 2014 issue. I'll post the actual cover of the issue with "The Walker..." when it comes out.
If you want to read the story in English, it's available from my online bookstore here.