douglassmith
- Wed, 2013/11/27 - 11:48am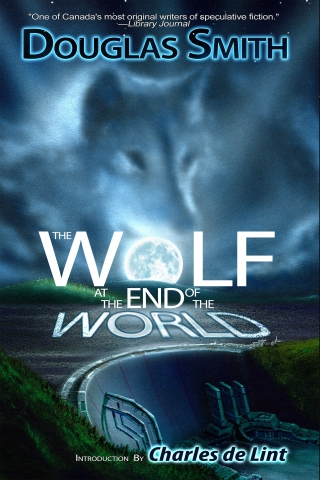 If you're in the Toronto area, please join me on Saturday November 30 for the Toronto launch of my new novel THE WOLF AT THE END OF THE WORLD. The launch will take place at the SFContario convention, but you do not need to be attending the convention to attend my launch. 
Here are the details:
Saturday, November 30

6:00 - 7:00 pm

Courtyard Room

Ramada Plaza Hotel

300 Jarvis St, Toronto
The nice people at
Bakka-Phoenix Books
will be there, and you'll be able to buy signed and personalized copies of the print edition, as well as the ebook edition in whatever format you like. Plus I'll have some free giveaways just for showing up. You can read more about
THE WOLF here
including an excerpt, as well as some
early reviews
.
I hope to see you there!