douglassmith
- Sat, 2013/11/02 - 11:24am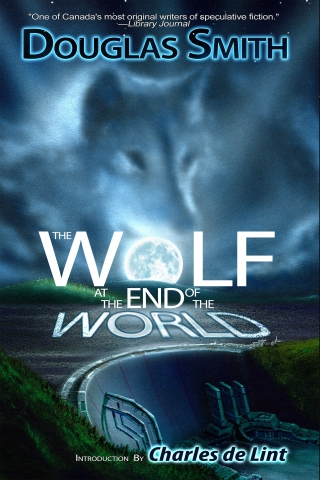 Well, this is a nice start for my first novel. Kelly Jensen at SF Crowsnest has given The Wolf at the End of the World a five-star review over at SF Crowsnest. Here are some snippets from her review:
I don't read a lot of paranormal stuff. … There are some interpretations of lore I like, though, and some authors I will read, almost regardless of what the story is. Douglas Smith and his debut novel, The Wolf At The End Of The World, fill both criteria.


… The last twenty pages were an emotional experience (read: messy), which is always what elevates a book from four to five stars for me. I love a story that hits all the emotional buttons from laughter to tears. When that happens, it goes without saying the writing is good and the story is engaging, the characters are deep enough to make me feel.

 

…  In his introduction, Charles de Lint touches on the same points and the same feeling. It's the interweaving of lore and ideas that gives this novel so much substance. …

 

Given the number of awards Douglas has won for his short stories, it's hardly surprising he's written such a fabulous book and it's lovely to be able to say so, unreservedly. I really enjoyed 'The Wolf At The End Of The World' and I'm happy to have a copy to put on my shelf. With adventure, intrigue, shape-shifters, family, a touch of romance and a lot of heart, this is a book I'd recommend for readers of all genres.

–Kelly Jensen, SF Crowsnest, October 2013
You can read Kelly's full review here.