douglassmith
- Mon, 2012/11/26 - 6:00pm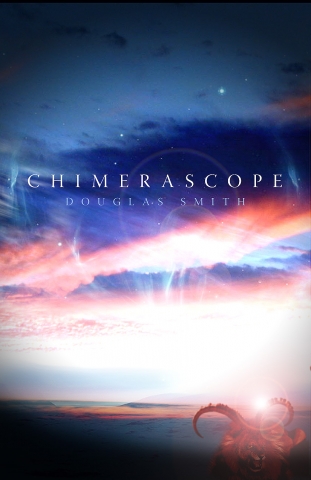 I am very pleased to announce that I have just published a new ebook edition of my collection, Chimerascope, which was a finalist for the juried Sunburst Award, as well as the CBC's Bookies Award and the Aurora Award in 2011. This new edition is available from all the major ebook retailers, as well as directly from my own bookstore on this site. A full set of buying links are provided below.
This edition contains all of the same content and the same great cover by Erik Mohr as the original print and the first ebook editions, but it also includes an excerpt from my upcoming novel, The Wolf at the End of the World, as well as excerpts from three novelettes. And it's also a lot cheaper at $6.99, compared to the original $9.99 for the first ebook edition.  
Plus you can also get it at half price if you buy from my bookstore at this link and use the discount coupon "HALF-PRICE" on check-out. Payment is by PayPal, but you can use any major credit card on PayPal if you don't have a PayPal account.