douglassmith
- Wed, 2012/09/19 - 10:35pm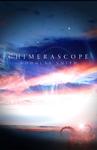 Derek Newman-Stille has a nice review of my collection, Chimerascope, up now at his Speculating Canada site. A sample extract:
"Douglas Smith's short story collection Chimerascope is a chimerical creature itself, a creative hybrid of diverse genres of the fantastic ranging in temporality, theme, characters, and the questions it evokes."
Great to see that the collection can still attract reviews since its publication in 2010. I'll be re-issuing a special ebook edition of Chimerascope shortly, so keep your eyes out for that. Read the full review here.