Submitted by
Douglas Smith
on Mon, 2016/10/10 - 10:50pm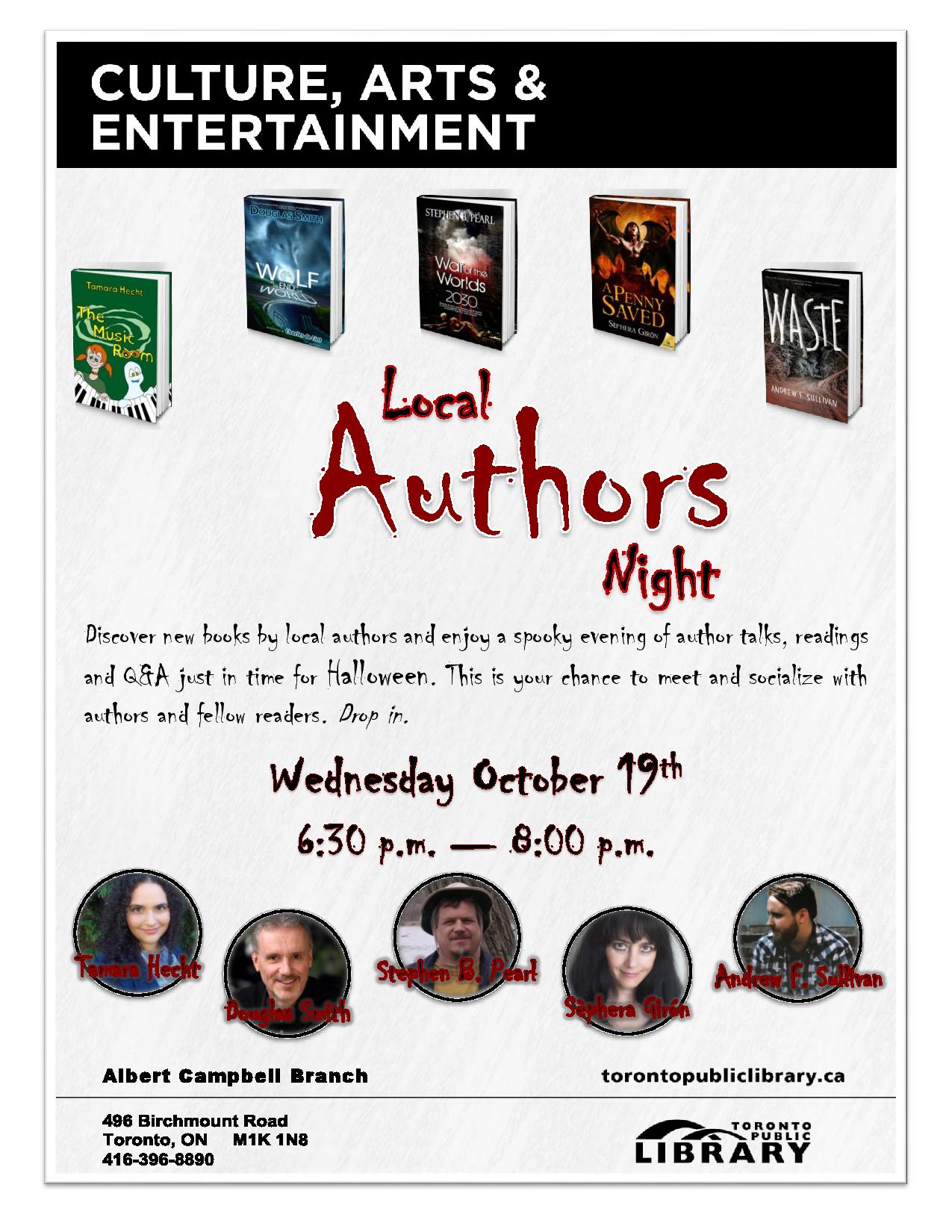 On Wednesday, October 19, Toronto Public Library's Albert Campbell Branch is hosting a monthly Local Authors Night, an evening for book lovers: readers, writers, and everyone in-between. I'll be one of five local writers speaking at the event:
Sèphera Girón
Tamara Hecht
Stephen B. Pearl
Douglas Smith
Andrew F. Sullivan
We'll each be talking about our writing, giving a short reading, and then answering questions from resident librarian Maria Samurin and the audience. After, we'll all be there to chat with. Books will also be available for purchase and signing. The event starts at 6:30pm and runs to 8:00pm.
I hope if you're in the area that night, you'll drop by to listen and talk with us.