Submitted by
Douglas Smith
on Thu, 2011/06/09 - 1:28pm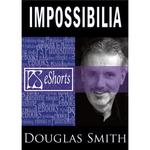 (November 2012 update:  The PS Publishing ebook version has now been replaced by my new version, in both epub and mobi formats. More information here.)
I'm very pleased to announce that my first collection, Impossibilia, published in 2008 by the award-winning and most excellent UK press, PS Publishing, is now available in ebook format in both .epub and .mobi (Kindle) formats. You can buy directly from PS Publishing or from Amazon at the following links:
PS Publishing ordering link (.epub or .mobi formats)
Amazon ordering link (Kindle / .mobi format)
Impossibilia was a finalist for the 2009 Aurora Awards for best long form work. The lead story, "A Bouquet of Flowers in a Vase, by Van Gogh," was also a finalist for the 2009 Aurora for best short form work. Another story in the collection, "Spirit Dance," won the Aurora in 2001 for best short story. From the reviews:
"...stories that are so unusual and beautiful that no other name than Impossibilia could possibly describe this collection." "Impossibilia is a treasure to be savoured, like gourmet chocolates and fine wine...beautifully written and wondrously imagined." "The writing is superb. Douglas Smith is an artisan and his stories beautifully crafted. ... In my search for the perfect short story, the three in this volume certainly qualify." "Each tale was rapture and ecstasy, magical and mysterious, perfect and implausible." "Highly, highly recommended." "...echoes of Ellison and Bradbury..." "There is a certain exhilaration that comes from reading the book's complex and powerfully emotional stories couched in that deft and smooth prose." "A fun romp that delivered something different......exhilarating, enjoyable..." "I loved them all from the first word to the last." "A book that ably demonstrates what Smith is capable of as a writer..." "Smith [lays] bare the psychological and emotional fragility that motivates his characters." "A wonderful book...Each [story] is an example of how a master at the art tells a story." "An amazing little collection." "[Smith deserves] to be known to by a very wide audience indeed." "I don't know what else to say...except READ THIS BOOK!!!"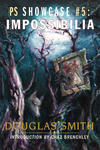 And of course, you can still order the signed and numbered, limited hardcover edition (cover at left). More information on , including excerpts from the stories, can be found here. I hope that you'll check it out!