douglassmith
- Fri, 2014/11/14 - 12:06pm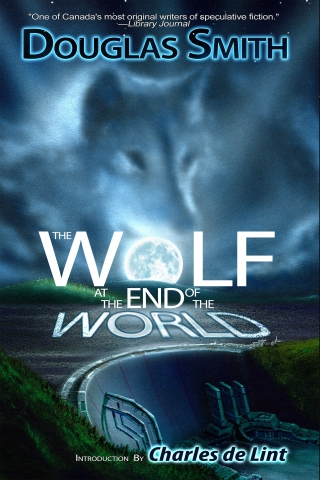 Short notice, I know, but I'll be one of the dozen authors who will be reading at the inaugural event in the new Hydra's Hearth Reading Series. From the organizers:
Through the generosity of a grant from the Toronto Arts Council, The Science Fiction and Fantasy Society of Upper Canada is pleased to present "The Hydra's Hearth." The Hydra's Heath is a reading series that will present 12 of Toronto's finest science fiction and fantasy authors in an warm and interactive setting located in SFContario 5's function space. This reading series will be open to the public. The series will be held in conjunction with SFContario 5, November 14-16, 2014, at the Ramada Plaza Hotel, 300 Jarvis St, Toronto, ON.
I am reading tonight, Friday November 14, from 8-9 pm. See above for the location. Given that I have an hour, I'll probably read from a couple of things, one of which might be my current work-in-progress, a YA urban fantasy. Hope to see you there!
FYI, here is the entire list of authors who will be appearing and their scheduled reading times:
Fri 7 PM Karl Schroeder

Fri 8 PM Douglas Smith

Fri 9 PM Derwin Mak

Sat 11 AM Madeline Ashby

Sat 12 PM David Nickle

Sat 2 PM Hugh Spencer

Sat 3 PM Eric Choi

Sat 4 PM Robert J. Sawyer

Sat 5 PM Peter Watts

Sun 11 AM Michelle Sagara West

Sun 12 PM Lesley Livingston

Sun 1 PM Alyx Dellamonica