Submitted by
Douglas Smith
on Thu, 2014/11/13 - 11:37pm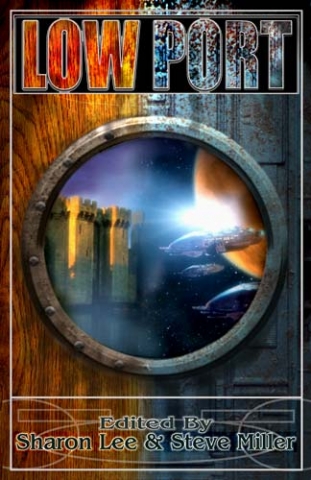 I've been busy busy busy lately and am way behind in posting here. And I'm especially late in linking to an interview that fellow author Lawrence M. Schoen did with me on his website. 
I first met Lawrence over ten years ago when we both had stories in the SF anthology, Low Port (editors Sharon Lee and Steve Miller, Meisha Merlin, 2003). We met at the WorldCon that year at the signing table for the launch of the book. It was my first WorldCon and my first group signing. I had a lot of fun and will always have fond memories of that antho. Sharon and Steve were great to work with, plus my contribution to the antho, my story "Scream Angel," went on to win the Aurora Award in 2004.
Back to Lawrence. In his many of his stories, his protagonist is a gourmand. So a few years ago, he started a unique and very cool feature on his blog where he invites other authors to share their recollections of their most memorable meal. The interview series is called "Eating Authors," and Lawrence was kind enough to invite me to contribute.
Here's the link to my interview. Lawrence, thanks for the invitation!