douglassmith
- Sat, 2014/03/22 - 1:39pm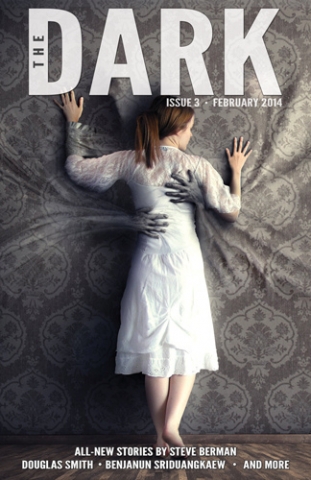 I wrote earlier about my sale in late 2013 of one of my early Heroka stories, "Dream Flight," to The Dark Magazine, a new dark fantasy online magazine. Issue #3 with "Dream Flight" came out in January, and here is a link to where you can read the story online. 
The story was only the third one I ever wrote, so be gentle. It was also the third of my Heroka stories. "Dream Flight" is a sequel of sorts to the earlier "A Bird in the Hand," which appeared in Warrior Wisewoman 2 in 2010. But you don't need to have read "A Bird in the Hand" to enjoy "Dream Flight." Both of these stories appear in my translated collection, La Danse des Esprits. 
My first Heroka story, "Spirit Dance" (the inspiration for my Heroka novel, The Wolf at the End of the World) is also available as an ebook and is included in my first collection, Impossibilia.