Submitted by
Douglas Smith
on Sat, 2017/10/21 - 2:40pm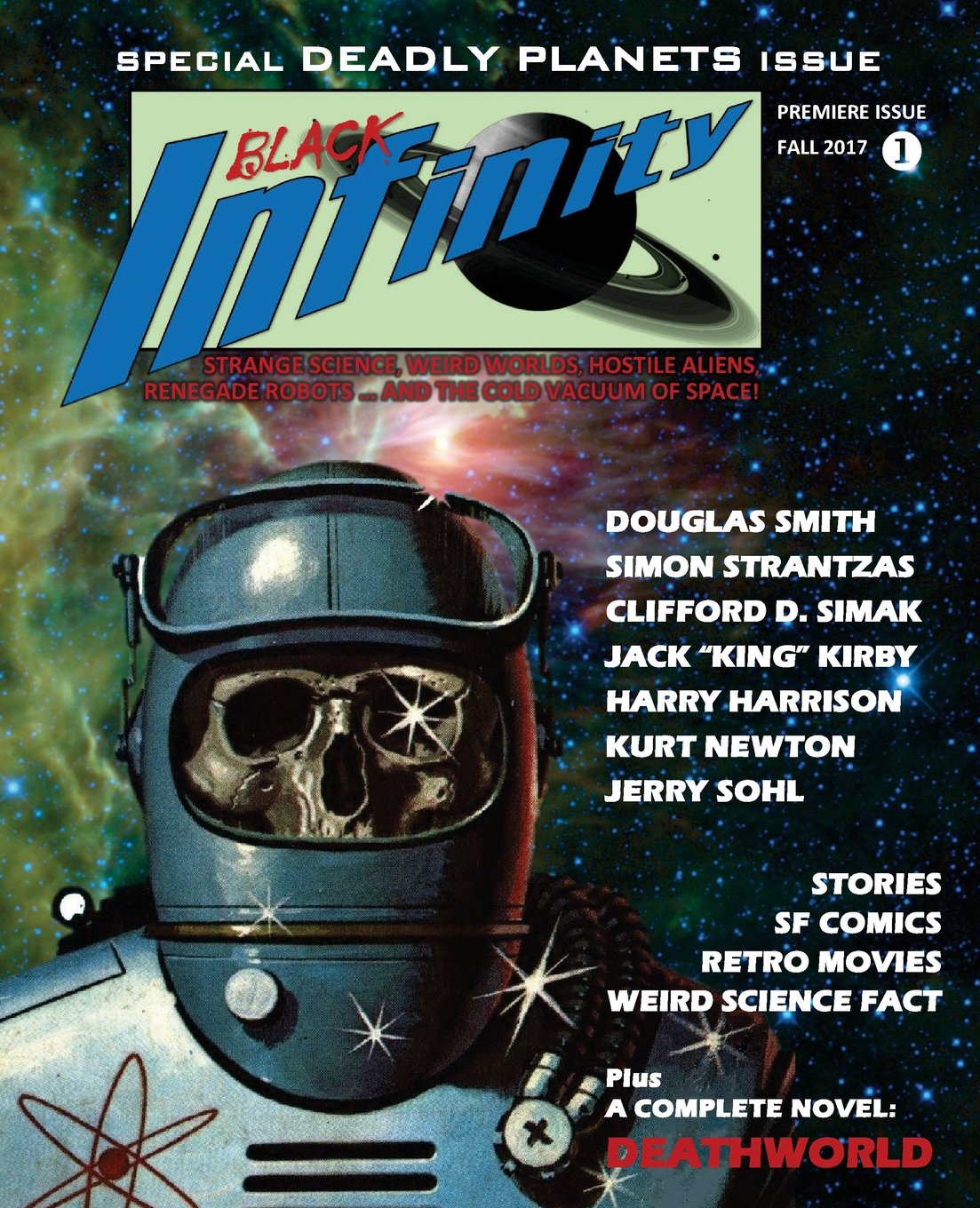 This news is so cool from several viewpoints. First, my story "Going Harvey in the Big House" is being reprinted in the very first issue of the new SF magazine, Black Infinity, now available here on Amazon. This issue is titled "Deadly Planets."
That's great all by itself, but check out the awesome retro-SF cover. Isn't that great? Love it.
But the absolute best part is getting my name on the cover on top of a list that includes Clifford D. Simak, Harry Harrison, and Jack Kirby. I loved Simak's short stories when I started reading SF, especially his novel Out of Their Minds. And I devoured Harrison's Stainless Steel Rat books. And Jack Kirby? The "King of Comics"? Yeah, definitely made my day.
"Going Harvey in the Big House" first appeared in the US young adult magazine, Cicada, in 2005. It was a finalist for Canada's Aurora Award in 2006.
I hope you'll check out the issue and help support a new magazine. Amazon link is here.