douglassmith
- Mon, 2012/11/12 - 5:21pm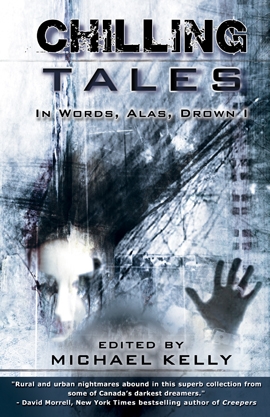 I'd blogged earlier about selling a new short story entitled "Fiddleheads" to the upcoming anthology Chilling Tales 2. I can now share with you the final cover for the antho, shown here, and also the amazing list of authors alongside whom I will have the honour to appear. 
Table of Contents:
In Libitina's House by Camille Alexa
Gingerbread People by Colleen Anderson
Meteor Lake by Kevin Cockle
Homebody by Gemma Files
Snowglobes by Lisa L Hannett
The Dog's Paw by Derek Künsken
The Flowers of Katrina by Claude Lalumière
Goldmine by Daniel LeMoal
The Salamander's Waltz by Catherine MacLeod
Weary, Bone Deep by Michael Matheson
The Windemere by Susie Moloney
Black Hen A La Ford by David Nickle
Day Pass by Ian Rogers
Fiddleheads by Douglas Smith
Dwelling on the Past by Simon Strantzas
Heart of Darkness by Edo van Belkom
Fishfly Season by Halli Villegas
Road Rage by Bev Vincent
Crossroads Blues by Robert J. Wiersema
Honesty by Rio Youers
As with Chilling Tales 1, the anthology was edited by Michael Kelly and is being published by Edge Science Fiction and Fantasy in Edmonton. More information on the anthology and the contributors is availabe at the Edge website.