Submitted by
Douglas Smith
on Sun, 2015/03/22 - 1:16pm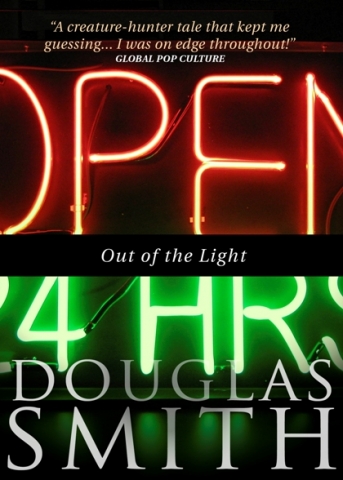 I don't think it gets any better for a writer than to have a reader discover your work for the first time (assuming they like it <grin>). Ken McKinley writes the review blog Into the Macabre and recently discovered my urban fantasy shapeshifter story "Out of the Light" when it was reprinted in Best New Werewolf Tales (Vol.1). He enjoyed the story enough to write a review. Here are the highlights:
It's Friday the 13th and I discovered a new author today through his fantastic short story, "Out of the Light." ... Such a wonderful and fresh take on the whole werewolf/shapeshifter legend. The storytelling is crisp with vibrant colorful characters that easily appear in your mind. Nice to meet you, Mr. Smith. We'll be seeing each other again…soon. 5 out 5 stars.
Thanks, Ken!
You can read the full review here. "Out of the Light" first appeared in Dark Wisdom Magazine in 2007. The story is included in my collection, Chimerascope, and is also available as a stand-alone ebook.