Submitted by
Douglas Smith
on Thu, 2010/09/02 - 8:25pm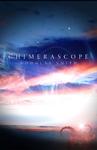 And yet another kick-ass review for my latest collection, Chimerascope, this time from the fine online magazine, Ideomancer. Some excerpts:
"[A] superb collection of Douglas Smith's previously published speculative fiction, stuffed with Aurora nominees (and one winner) and Year's Best Fantasy & Horror honorable mentions. Spanning a wide spectrum of classic sci-fi, stories inspired by mythology, and post-apocalyptic fiction, this is a collection you'll want to own and re-read. ... It's a complex mix: one of the many reasons this collection succeeds so powerfully."
You can read the entire review at Ideomancer here.