Talking about "Radio Nowhere" on the radio
Submitted by
Douglas Smith
on Fri, 2010/05/21 - 8:33pm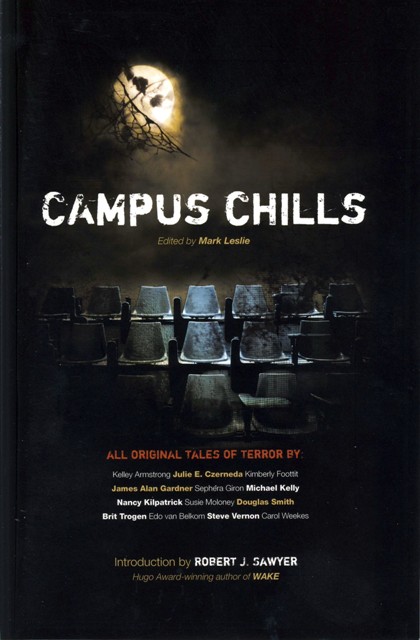 Thanks to Mark Leslie (friend, fellow writer and editor of the most excellent anthology, Campus Chills), I recently had the chance to join Mark via telephone when he appeared in the studio on the syndicated "Night Fright" Radio Show talking about CAMPUS CHILLS with host Brent Holland.
The show also features fellow Campus Chills contributor, Nancy Kilpatrick, as well as Brent reading part of a hot "adult content" scene from Sephera Giron's story.
I've also had a couple of recent interviews around my new collection, Chimerascope, including a podcast interview with Joseph Planta on TheCommentary.ca, and an interview with me in my local Markham paper, the Markham Economist & Sun.
You can find links to all of these interviews and more on my Interviews page.