Chimerascope: An "A+" review in Fantasy Book Critic
Submitted by
Douglas Smith
on Mon, 2010/03/22 - 3:25pm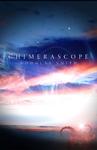 Liviu Suciu provides another incredibly positive review of my new collection, Chimerascope in his Fantasy Book Critic review blog. Here are some excerpts:

"Douglas Smith's debut collection Impossibilia, which I reviewed last year and which has the lead story "Bouquet of Flowers in a Vase, by Van Gogh" (one of those rare "become a fan for life" pieces), made reading Chimerascope a must as soon as I have found out about it. Adding that it has been published by Chi-Zine publications from whom I have read only quality works so far, and Chimerascope came with the highest expectations for me, and it matched them and more, with several mind-blowing stories in an ensemble of all-high-level ones.

... The stories range from far-flung sf and time-travel, to fantasy-like landscapes and even towards straight horror, so Chimerascope, as befits its name, is a changeable entity, one that cannot be easily confined into a narrow pattern and will appeal to fans to all kinds of speculative fiction.

... In conclusion. I would say that Chimerascope (A+ overall) confirms for me what Impossibilia affirmed, namely that Douglas Smith is an extraordinary author whom every lover of quality speculative fiction should read."
The review includes story-by-story reviews as well. You can read the entire review here.