Submitted by
Douglas Smith
on Sat, 2015/07/04 - 2:44pm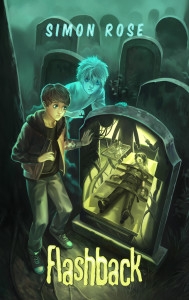 Simon Rose is a Calgary-based author of science fiction and fantasy for children and young adults. Simon's most recent book is Flashback, shown here.
Simon kindly interviewed me recently via Google Hangouts and has posted the video to YouTube here. I hope you'll take some time to check it out (the whole interview is about 25 minutes long). 
And you can check out Simon's books at his website at http://simon-rose.com/.