Submitted by
Douglas Smith
on Mon, 2011/02/07 - 7:17pm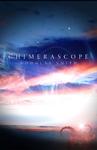 Writer Krista Ball, in addition to her regular blog, runs a separate review site dedicated to small presses. As she puts it, "small presses are often where new authors get started, and I think it's important that we give those houses a little extra exposure. ... I read a lot of small press works and decided to start a review site for them." And on that review site, Krista recently took a look at ChiZine Publications and specifically, my collection Chimerascope from CZP. Here's an excerpt:
"This collection was impossible to put down. This contains one of the best collections of speculative fiction I have ever read. There is a reason that the majority of these stories have won awards and nominations. Smith is absolutely brilliant as he proves SF is every bit as intelligent and thought-provoking as any literary work out there. ... After reading the collection, I immediately knew Chimerascope would be on my Aurora Award nomination list this year."
You can read Krista's full review here. Thanks, Krista!