Aurora Award @storybundle spotlight: Marseguro
Submitted by
Douglas Smith
on Sun, 2017/07/16 - 12:34pm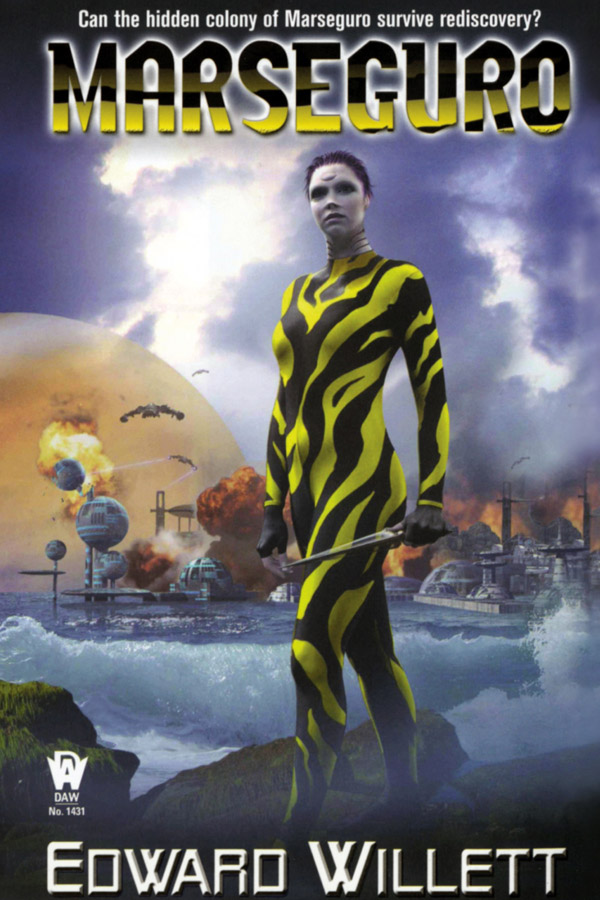 The eigth title in my spotlight series on Storybundle's current Aurora Award ebook bundle is Edward Willett's Marseguro.
Here's your chance to read the first entry in Ed's acclaimed two-book series of thought provoking SF adventure in which modified humans on a distant water world finds themselves in a battle for survival with a future Earth ruled by a fanatical theocracy.
Marseguro won the Aurora Award and its sequel, Terra Insegura, was a finalist for the award. It's a series that will make you both feel and think, and is a great introduction to the work of an author of more than fifty books.
You can buy the bundle here until July 27. Pay just $5 for the basic bundle of five books. Pay at least $15, and get the entire bundle of ten novels, all of them award winners or finalists.