Submitted by
Douglas Smith
on Tue, 2017/07/11 - 2:26pm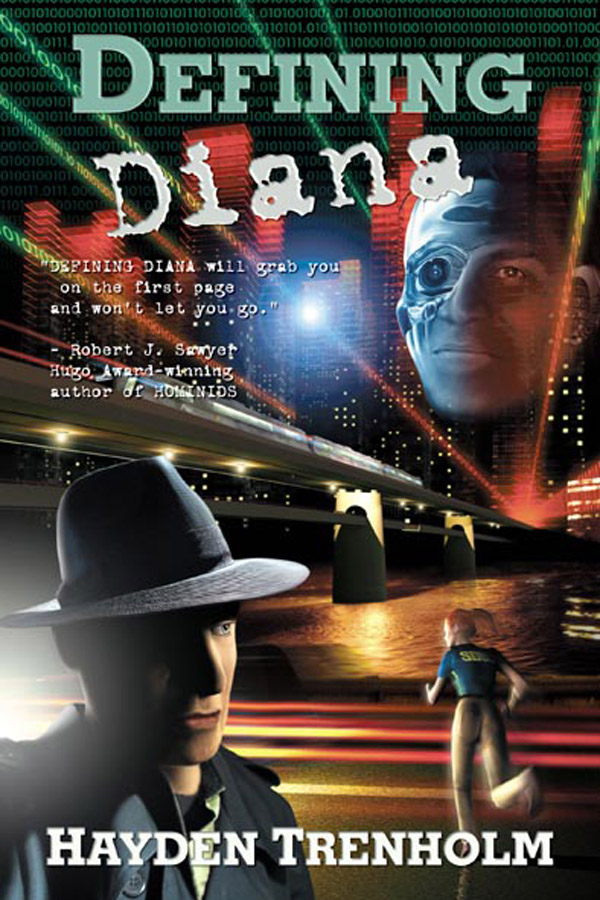 Next book in the spotlight from the current Aurora Award ebook bundle at StoryBundle is Defining Diana from Hayden Trenholm.
I've known Hayden almost since I started writing in the late 90's. He's been an Aurora finalist ever so many times and has won the award four times. He also owns Bundoran Press, so he knows the writing game from all sides: writer, editor, and publisher.
In Defining Diana, Hayden Trenholm updates the locked room mystery to 2043, where nuclear war, biotechnology, and all-powerful corporations have changed the Earth we know. It's also the first book in The Steele Chronicles, a near-future SF trilogy, each volume of which earned a spot on the Aurora Award ballot. Steel Whispers and Stealing Home complete the trilogy. So here's your chance to discover a new series and, maybe for you, a new author.