douglassmith
- Thu, 2011/06/02 - 12:09pm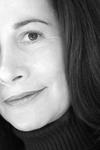 With the following blog post, I'm beginning what will be a regular occurrence of inviting other writers, editors, and miscellaneous creative peeps who I know to make a guest blog appearance here at "So Here's the Thing…". Today's guest is Award-winning and bestselling author, SUSAN WINGATE, co-host of the very popular talk radio show, DIALOGUE: BETWEEN THE LINES, on which I made a recent appearance. Susan's guest blog on her BookExpo America experience made me smile, reminding me of how author signings can manage to be challenging, tiring, humbling, strange, and fun, all at the same time. Here's Susan to tell you about it. – Doug
---
No Sleep Till You Get Back Home - BEA & Ice T Getting to New York is always an adventure when you're traveling from the west coast. Normally, I fly out from Seattle and make a connecting flight before reaching LaGuardia. Last year I flew into Philadelphia and promised never to do that again, since they schedule flights so close together that you usually miss the connection.
This year I decided to fly AirTran and connect in Milwaukee. The layover there was nearly two hours when I booked the tickets and I figured, even if the plane arrives a little late, I would still have time to make the connecting one. And I did. Instead of arriving late, we arrived early and found that the weather in New York had turned sketchy with a cloud cover so low, lower than the allowable 800-foot ceiling, that it kept planes from landing there at all and that we now would have to wait an additional two hours in Milwaukee. Of course. Why not? Right? We now had a four hour layover which put us into New York after midnight and put me at my hotel well after 1:30 a.m. I'll not bore you with the details about the first hotel. Suffice to say, Cave Dwelling. And, after setting off on foot at 4 in the morning, running out of there to find another hotel, any hotel, I discovered one, a lovely place, just a block away. Lucky for me. My dilemma was that I had an interview at noon and an autographing event my publisher had set up at 1 p.m. By now, it was around 5 in the morning and the reservation agent was trying desperately to find a room for me. New York hotels book solid during BookExpo week. Still, after hearing my hideous story about the previous accommodations, she did her very best to squeeze me into a room. The problem was that not only were there few rooms but the hotel was going through a water system revision and certain areas of the building would shut off water completely as they tested, flushed, retested and started flow back up again. By 10 a.m. I was frantic to get into a room. I palmed an unscrupulous amount of cash into the agent's hand and got into a room. Got showered, re-dressed, grabbed a taxi and got to the Javits Center, where they were holding the conference. Brian Felsen from BookBaby.com shimmied up to me with a video camera and a tripod, and we began our talk. After 40 minutes, we wrapped up just before my editor whisked me off to the autographing area. Now, the autographing area is an enormous section that has been carved out into about twenty-fivedifferent rows and at the end of each row, sits an author and her team. Each hour the author changes. This area stays crammed with people--booksellers, librarians, reviewers and just readers--who want to get signed books. After about 20 minutes all copies of DROWNING had been snatched up and after another 20 minutes all the copies of the no. 3 book of the Bobby's Diner Series, entitled SACRIFICE AT SEA, were also gone. But, as I soon realized, so were any people from my line which had emptied to the point of red-faced embarrassment for me. I looked at my editor, Melissa and said, "This is awful. No one wants my books." She soothed me by saying something to the effect of that's good because we don't have any more. Then, I saw that other authors' lines had emptied as well. I noticed one row packed with people to the point of exploding. I leaned back in my chair to see who it might be. That's when the author of that row leaned back in his chair at the very same time I did! It was Ice T! He was staring me in the face. Of course, he didn't recognize me but I screamed to Melissa, "It's Ice T!" Melissa giggled at my excitement at which point I said, "I'm such a groupy." She giggled again. Then, I grabbed a book I had secreted away in order to give to a foreign publisher. I took the book and launched myself off the stool, nearly tripping over book boxes behind us and scrambling to get to Ice T. 'Cause, really, that's all that mattered at this point. I touched him on his shoulder and said, "I just think you're wonderful in Law & Order." "Thank you." He said back. OMG! "And, I wanted to give you my book, signed." Like that mattered to him as I scribbled my name onto the title page and said, breathlessly, "You just make that show pop." He looked at me and genuinely said as he held my book in his hand, "Thank you so much." And, then, smiled at me. I mean, stars fell from the sky and birds began to sing. I swear! At that point I floated back to my stool, where I belonged and was giddy-happy with excitement. After sitting down, with only seconds in-between our brief chance meeting, Ice T had several cameras on him, two boom operators, his manager, his wife, the publisher and who knows who else. But, I got to give him my book! Skwee! And, that was just the first day. The second day was almost better. But, I'll have to save that for another time. Really, though, so much happens at these events that I can't believe more published authors don't go. Even with crappy accommodations, you should try to take in at least one BookExpo in your career.
---
Biography Born in Phoenix, Arizona to a writer father and an artist mother, Susan tried to fly, at age five, off the roof of their family house using only newspaper, wire hangers and scotch tape. She's been dreaming of flying ever since. Oh, by the way, she never jumped. Her mother ran out in the nick of time to stop her from take-off.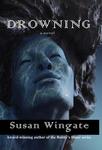 Susan has written several plays, one screenplay, two short story collections and nine novels, four of which have been published and another three slated for publication in 2011 and 2012 (including DROWNING, cover at left). Her amateur sleuth series entitled The Bobby's Diner Series has received acclaim from reviewers and in book competitions. Wingate's pseudonyms include, Myah Lin (literary fiction) and JJ Adams (noir mystery). Her gritty novel, A FALLING OF LAW by JJ Adams is often described as Chandleresque in style. International bestselling author, Michael Collins, had this to say about A FALLING OF LAW: "So edgy and straightforward talking. [Harvey Fleming] is a rare breed and he's doing exactly what he should be doing." Written as Myah Lin, her novella, CAMOUFLAGE was a Finalist and received an Editor's Choice Award in the 2009 Textnovel Writing Contest. A lover of the education and the arts, Susan Wingate teaches writing, and also draws and paints abstracts using oil as her favored medium. She lives in Washington State with her husband with a bunch of crazy animals. For more information about Susan Wingate, go to: www.susanwingate.com.