douglassmith
- Fri, 2013/03/29 - 10:56pm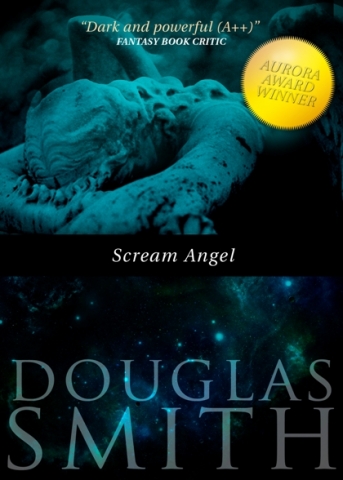 Writer Kristene Perron reviews my Aurora-winning novelette, "Scream Angel," along with works by Noah JD Chin, Lynda Williams, and Michael F Stewart on her "Coconut Chronicles" blog: 
"The short story is a very difficult form to master... Smith has mastered it… hold on a moment while I shake an angry, envious fist at him.: *shakes angry fist* ... I finished this story with a giant case of writer's envy. In a short space, Smith lays out layers of love and redemption, and forces the reader to examine how one man can be both good and evil. Highlights: Creative premise that's super scary to contemplate. Not your average love story (understatement). Plethora of themes. Questions linger long after the end."
Thanks, Kristene! Glad that you enjoyed my story. If anyone else would like to read "Scream Angel," you can pick it up from my online ebook store right here. It's also included as the opening story in my collection, Chimerascope.