Submitted by
Douglas Smith
on Wed, 2011/07/13 - 10:30am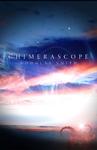 Krista D. Ball interviews me on her site today about writing and marketing short fiction, including the following:
Is the short form your favourite to write, or did you just fall into that?
How does an author choose when to do a collection?
As a reader, what do you look for in short fiction?
Do the works of others influence where your ideas take you?
What advice would you give an unpublished writer trying to break into short stories?
What is your opinion on unpaid or very low paying markets? Do you have a firm rule ("I never work for under 2 cents a word") or do you play it by ear for each market and/or piece?