douglassmith
- Mon, 2016/04/11 - 4:19pm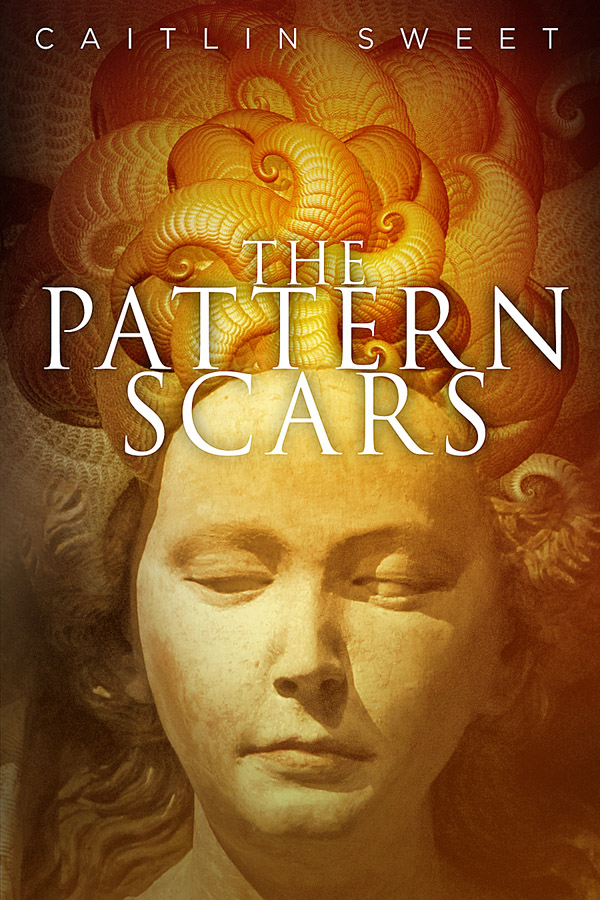 I continue my ten-part series on the excellent Aurora Award ebook bundle available now for a limited time at Storybundle. Ten ebooks, all winners of or finalists for Canada's Aurora Award for the best speculative fiction, and available at the price of a single book.
Today's spotlight is on Caitlin Sweet's The Pattern Scars. We all have different things we look for in our favourite books. For me, it's fully developed characters that I can care about and prose that pulls you in and doesn't let you go. Caitlin Sweet's writing provides both, so when I was making up this bundle, I leapt at the chance to include one of Caitlin's books. Not only an Aurora Finalist for best novel in 2012, The Pattern Scars also won the CBC Bookies Award in 2012 for Speculative Fiction.
Nola is born into poverty in Sarsenay City. When her mother realizes that Nola has the gift of Othersight and can foretell the future, she sells her to a brothel seer, who teaches the girl to harness her gift. As she grows up, she embraces her new life, and even finds a small circle of friends. All too soon, her world is again turned upside down when one of them is murdered. When a handsome, young Otherseer from the castle promises to teach her, she eagerly embraces the prospects of luxury beyond what she can imagine and safety from a killer who stalks girls by night. Little does she know that he will soon draw her into a web of murder, treachery, and obsessive desire that will threaten the people and land she holds dear, and that she will soon learn the harshest of lessons: that being able to predict the future has nothing to do with being able to prevent it.
Some selected reviews:
"Caitlin Sweet's shimmering prose, already apparent in her debut novel A Telling of Stars, reaches new heights in The Pattern Scars, which is so replete with luminous images and an evocative atmosphere that even now, a week later, these sensations still haunt my memory as if they had been real, a country I visited and would return to again. It should have been a relief to awaken from The Pattern Scars, after all its horrors. Yet the richness of the world, the complexity of the main character, and the intensity of her tragedy evoke memories that linger for a long time. It is the rare reader who could read this book and be unaffected—or unscathed." – The Huffington Post
"Harrowing, but you won't be able to put it down . . . . The Pattern Scars . . . has a lot to say about how relationships can become traps, and how monsters can be attractive and compelling." – NPR
"A fine, intensely sensual novel full of keenly observed perceptions and shifting emotions."  – The Edmonton Journal
The Pattern Scars is part of the Aurora Award bundle here. But don't wait. This bundle is available only until April 21, 2016.